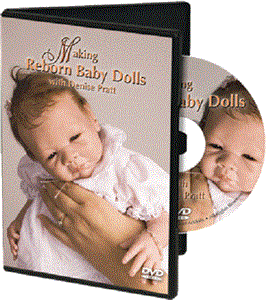 Making a  Reborn Baby Dolls with Denise Pratt



Do you want to learn the Art of Reborning????

Then, this is the DVD to buy.

 This is a 90 minute DVD that will teach you the art of Reborning Baby Dolls.
It teaches you the General techniques of painting a doll to give it the real life like effects of a real baby. You as the artist can use these techniques to help you create your own baby, while using your own artistic freedom to create your very own baby.

How to paint a baby with Genesis Heat set paints.

It will show you how to insert eyes.

How to micro root hair.

And so many more details in a simple and easy to follow format.
This is a new DVD in a sealed package.